I just got done reading a new book by Lamar Hardwick about – as the title obviously implies – disability and the church. While the focus is definitely on church I think there is some important overlap for Young Life as a whole and not just Capernaum. I recommend the book but I know many of you are busy getting ready for the school year, have your own training readings to worry about, etc. so I wanted to distill some of the key ideas for you.
The Author
Lamar is pastor of Tri-Cities Church in Georgia. Sometimes known as the Autism Pastor, Lamar has a heart for issues od diversity, and specifically the question "Who's missing?" This is partly born out of his experience as an African American in leadership but also as someone who was diagnosed with Autism as an adult.
His concern for those who are missing grows out of an understanding of Jesus's mission:
The Banquet
Lamar works through Jesus's story of a man holding a banquet, telling his servant to "invite the poor, the crippled the blind, the lame." And even after these people come "there is still room for more." (Luke 14:21-22). Often times we think about this story in terms of Jesus heart for the furthest out kids. That's absolutely right! But as someone with a disability Lamar can't help but also hear Jesus's heart for inclusion of those who society has excluded because of physical or mental disabilities. But it's not just about "society" its also about how Christian communities have excluded our disabled friends. Often times this isn't intentional, it's more the fact that ministry to the disability community is more of an afterthought. Thankfully through opportunities like Capernaum we try to be faithful to intentionally engage those that society-and churches-often unintentionally forget.
The pandemic pushed churches to create accommodations that made it possible for people to participate. Imagine having the same sense of urgency and placing the same value on a large segment of our communities that have been largely unable to participate in our weekly gatherings prior to COVID-19 pandemic. (48)
There is an enormous difference between being invited and being included. (51)
4 Characteristics of Ministries that Are Moving in the Right Direction
People over programs.
Diversity is celebrated and not merely tolerated.
Structures that prioritize interpersonal relationships
Leaders who are personally invested.
It might be worth the time to examine whether your ministry reflects these characteristics and what it could do to improve upon them if you aren't already moving in these directions.
Some Stats on Disability
About 56.7 mission people—19% of the population—had a disability in 2010.
Estimates are that 80 to 85 percent of churches don't have any level of special-needs ministry.
Only 5 to 10 percent of the world's disabled are effectively reached with the gospel, making disability community one of the largest unreached—some say underreached—or hidden groups in the world.
More than 90 percent of churchgoing special-needs parents cited the most helpful support to be a "welcoming attitude toward people with disabilities." Meanwhile, only 80% of those parents said that welcoming attituded was present at their church. (103)
The fact that the disability community is one of the most under-reached populations breaks my heart but at the same time I'm so encouraged that Young Life has made it a priority through Capernaum.
Parents of Capernaum kids are a part of our ministry too. While your focus isn't necessarily on parents, know that you are providing real, tangible, care for these parents through your ministry to your Capernaum friends. You are being a tangible expression of God's love to these parents too and not just to your Capernaum friends!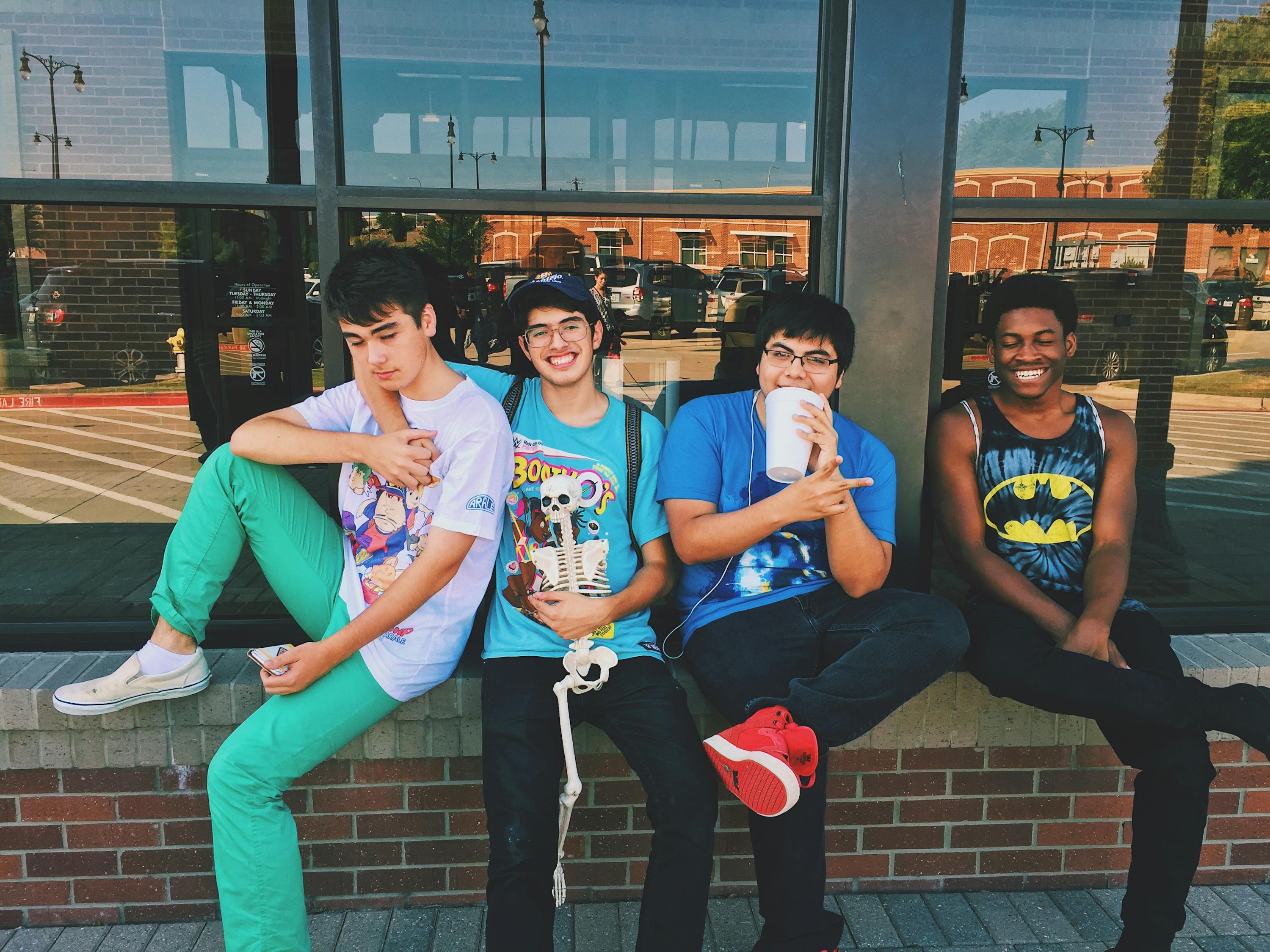 Building a Leadership Culture
Something that has been on my mind for some time now is the role that our Capernaum friends can play in leadership.
Raising disabled persons to leadership isn't tokenism. Disabled persons bring a unique vision and skill set to our ministries that we would miss out apart from their involvement in leadership. It's worth thinking about how to raise up Capernaum students to leadership positions. This would probably start with removing barriers to leadership.
One barrier is a lack of understanding of the inclusive nature of God's people. The Bible has plenty of examples of the place of disabled persons in Jesus's ministry. If you want to take a look at some of these passages see: Matt 25:36, Luke 4:18-19, Luke 10:25-37, Luke 13:10-17, Luke 14:1-24, John 9:2-7.
At times raising Capernaum students to leadership will require some accommodation. In the calling of Moses (Exodus 4), Moses says that he is slow of speech and slow of tongue. But instead of ruling him out because of that, God accommodates for him. God gives him assistance: Aaron would speak for him. What kinds of accommodations might you need to make for our disabled friends to help them flourish in leadership?
I remember a training I was leading for our area walking through some principles of biblical interpretation. One of our Capernaum student leaders was visibly frustrated and she was having a hard time tracking with the content. After talking to her about it we discovered that an accommodation that would help her grow in her leadership was to provide the content in written form ahead of time so she could review it before the meeting. Does that add extra stress as we are preparing an all-area meeting since now I can't go off the cuff with the training? Yes. But is making an accommodation like that worth it to make sure that our friend could flourish in her God-given call to leadership? Absolutely. To be honest though, that is a pretty easy accommodation. Other accommodations might be significantly weightier… But again, as Lamar said, "Disability ministry will cost you something but not doing it may very well cost you everything."
At other times we might have to carefully think about what makes a "good" leader. I'm sure all of us have an picture of what an "ideal" leader looks like. But does your picture of an ideal leader exclude the possibility of someone with disabilities from fitting that mold? For example, will someone with autism who is sensitive to sensory overstimulation not be an "ideal" leader because she'll have to step out of the room for several of the games at club? Will someone who suffers from social anxiety not fit the mold of an "ideal" leader because contact work will look a lot different for him than for the traditional Young Life leaders?
I would challenge you – and I need to challenge myself too – to think about how to raise up qualified, called-into-leadership, persons with disabilities into leadership in our areas. Without a doubt their unique vision and skill sets will enrich our ministries. I'll leave you with a quote from Bonhoeffer's classic, Life Together, to reflect upon:
Every Christian community must realize that not only do the weak need to strong but also that the strong cannot exist without the weak. The elimination of the weak is the death of fellowship. (Life Together, 90)
Lamar Hardwick, Disability and the Church: A Vision for Diversity and Inclusion (Downers Grove: IVP, 2021)